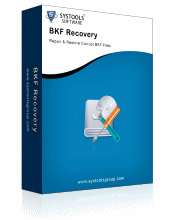 Order Full License for MS Backup Reader Tool
Purchase FULL License of SysTools BKF Recovery to Open bkf files. Purchasing SysTools BKF Repair lets you to open corrupt BKF file, Read corrupt backup file and allows you extract all files and folders from BKF File.
The ordering page is on a secure server, ensuring that your confidential information remains confidential. As soon as we'll be notified that your order has been processed, we will provide you with the ACTIVATION KEY through email which will register your copy of software.
Online purchase with credit card is highly recommended because it's quick and secure, and the delivery is almost immediate.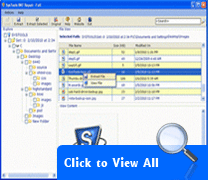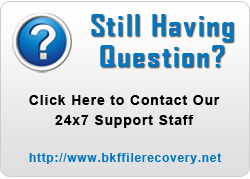 Guide to Know How to Open Corrupt Backup File?
If you face any problem or issues during product purchase then, please contact us at
Recommend you to download our Demo version of SysTools BKF Recovery available for FREE to download. Then go for purchasing license for SysTools BKF Recovery – MS Backup Reader Tool
Demo version does not allows you to save files & folders from BKF files. To restores bkf files Purchase FULL Version of SysTools BKF Repair – BKF File Reader Software .
License Information
Personal License:
License for one person to use the program for non-commercial purposes in non-business, non commercial environment at one computer. That is, you only intend to use it at home for private use.
Business License:
License for one person/organization to use the program in a business, corporate, academic, or government environment at mutiple computers. Product license will be assigned to the organization name provided at the time of purchase.
Related Articles
Freeware Utility
Open BKF File & Read BKF File using SysTools MS BKF Reader Tool at SysTools Software
Read Corrupt BKF Files with BKF Recovery Software & MS Backup Reader Tool
Open NTBackup File with BKF Recovery Tool :: Site Powered by: SysWare CMS – Complete Site Management Solution
Copyright | Terms & Condition | Privacy Policy | Sitemap | XML | Urllist | Getting Started | How to | FAQs | Knowledge Base